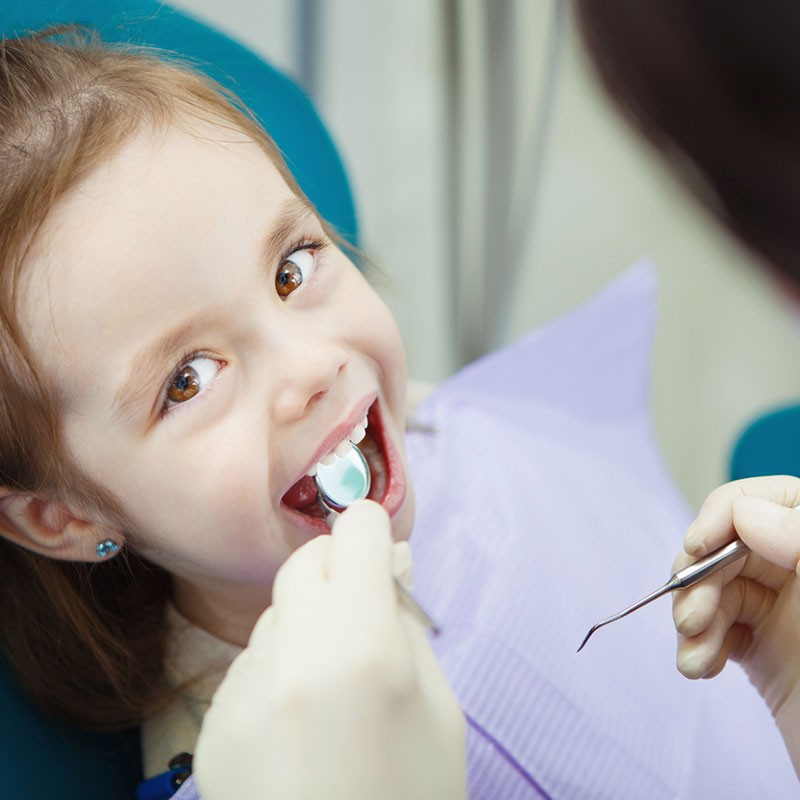 An early start can help your child develop a lifetime of healthy dental habits. Their first visit should occur shortly after the first tooth erupts and no later than your child's first birthday. As part of the first visit we will present:
A program of preventive home care including brushing, flossing, diet and the importance of fluoride
A caries (cavity) risk assessment
Information about early childhood caries (cavities), which may result from inappropriate nursing habits or inappropriate use of sippy cups
The latest facts about finger, thumb, and pacifier habits
What you need to know about preventing injuries to the mouth and teeth
Information on growth and development
Reach out to us today to schedule your child's first dentist appointment online.