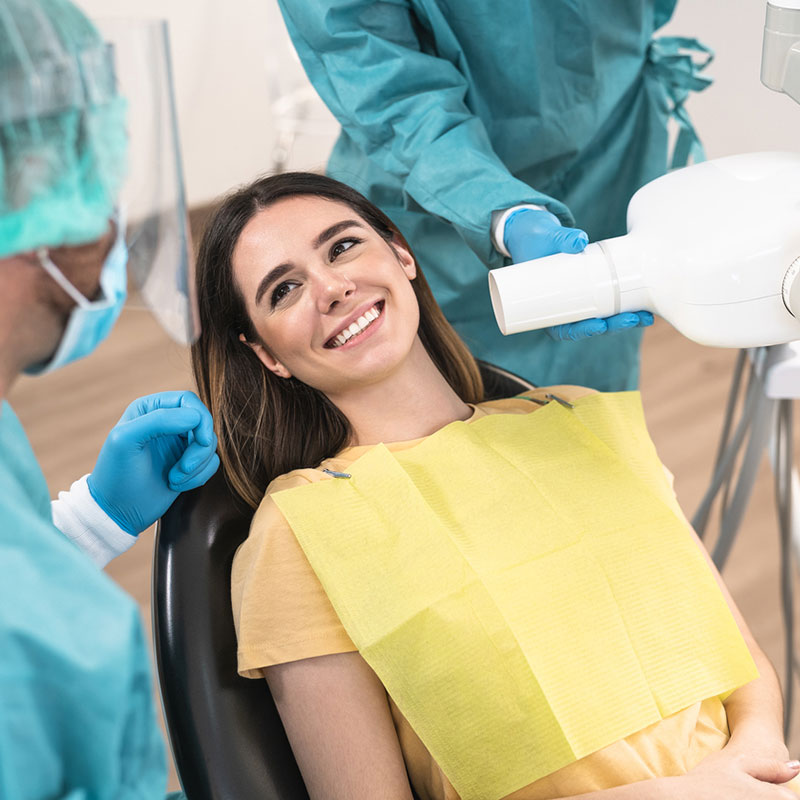 Our highly trained oral surgeons are here to help.
Oral and maxillofacial surgeons are trained to recognize and treat a wide spectrum of diseases, injuries and defects in the head, neck, face, jaws and the hard and soft tissues of the oral and maxillofacial region. They are also trained to administer anesthesia and provide care in an office setting. They treat problems such as the extraction of wisdom teeth, misaligned jaws, tumors and cysts of the jaw and mouth, and also perform dental implant surgery.
Serving Eastover, Fayetteville, Hope Mills, Laurinburg, Raeford, St. Pauls, and beyond, we got you covered when it comes time for oral surgery.
Highly Trained Specialists
Typical training for an oral and maxillofacial surgeon includes:
Two to four years undergraduate study (BS, BA, or equivalent degrees).
Four years dental study (DMD, BDent, DDS or BDS).
Four to six years residency training (six years includes two additional years for acquiring a medical degree).
After completion of surgical training most undertake final specialty examinations. The certifying body in the United States is the American Board of Oral and Maxillofacial Surgery. The average total length of education and training after secondary school is 12 to 14 years.
In addition, graduates of oral and maxillofacial surgery training programs can pursue fellowships, typically 1 – 2 years in length, in the following areas:
Head and neck cancer – microvascular reconstruction.
Cosmetic facial surgery (facelift, rhinoplasty, etc.).
Craniofacial surgery and pediatric maxillofacial surgery (cleft lip and palate repair, surgery for craniosynostosis, etc.).
Cranio-maxillofacial trauma (soft tissue and skeletal injuries to the face, head and neck).