SLEEP SOLUTIONS AND DENTAL SLEEP MEDICINE
If you wake up tired on a regular basis, you may suffer from a sleep-related breathing disorder. Village Family Dental is a Dreamsleep Provider, meaning our staff has undergone extensive, hands-on training to screen for and treat sleep-related breathing disorders with an oral appliance, a convenient, non-invasive treatment option for Obstructive Sleep Apnea (OSA).
We can screen you today or during your next regularly scheduled visit. Your screening results will be reviewed by a board-certified physician, and based on their recommendation we may provide you with an in-home sleep test to determine if an oral appliance will alleviate your symptoms.
If the home sleep test results indicate that you will benefit from the oral appliance, we will take an impression and create a mold for a custom appliance. Once your appliance is delivered, our team will work with you to ensure that any necessary adjustments are made. Your comfort is our top priority.
What are the benefits of this custom-made oral appliance?
The oral appliance is custom made to fit your teeth and jaw
Portable for easy and convenient travel
No dry or itchy respiratory symptoms like those often associated with CPAP
Unlike the CPAP, the oral appliance is silent and will not disrupt your partner's sleep
OAT can be less expensive and more convenient than CPAP or surgery.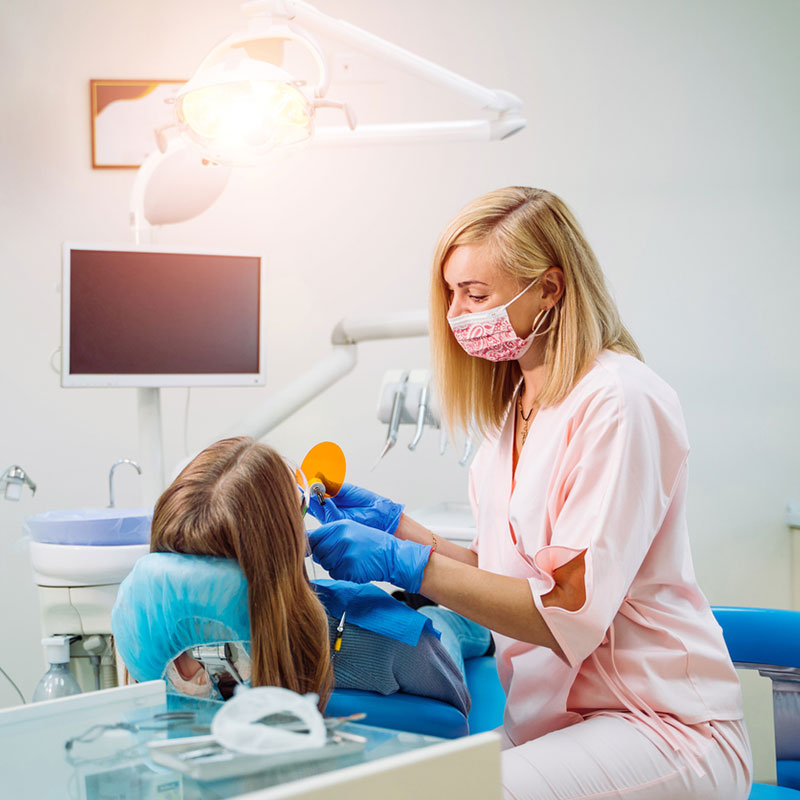 What is Sleep Apnea?
People with obstructive sleep apnea (OSA) have disrupted sleep and low blood oxygen levels. When obstructive sleep apnea occurs, the tongue is sucked against the back of the throat. This blocks the upper airway and airflow stops. When the oxygen level in the brain becomes low enough, the sleeper partially awakens, the obstruction in the throat clears, and the flow of air starts again, usually with a loud gasp.
Repeated cycles of decreased oxygenation lead to very serious cardiovascular problems. Additionally, these individuals suffer from excessive daytime sleepiness, depression, and loss of concentration.
Some patients have obstructions that are less severe called upper airway resistance syndrome (UARS). In either case, the individuals suffer many of the same symptoms.
The first step in treatment resides in recognition of the symptoms and seeking appropriate consultation. Prosthodontists offer consultations and treatment options.
In addition to a detailed history, the doctors will assess the anatomic relationships in the maxillofacial region. With cephalometric (skull x-ray) analysis, the doctors can ascertain the level of obstruction. Sometimes a nasopharyngeal exam is done with a flexible fiber-optic camera. To confirm the amount of cardiovascular compromise and decreased oxygenation levels, a sleep study may be recommended to monitor an individual overnight.