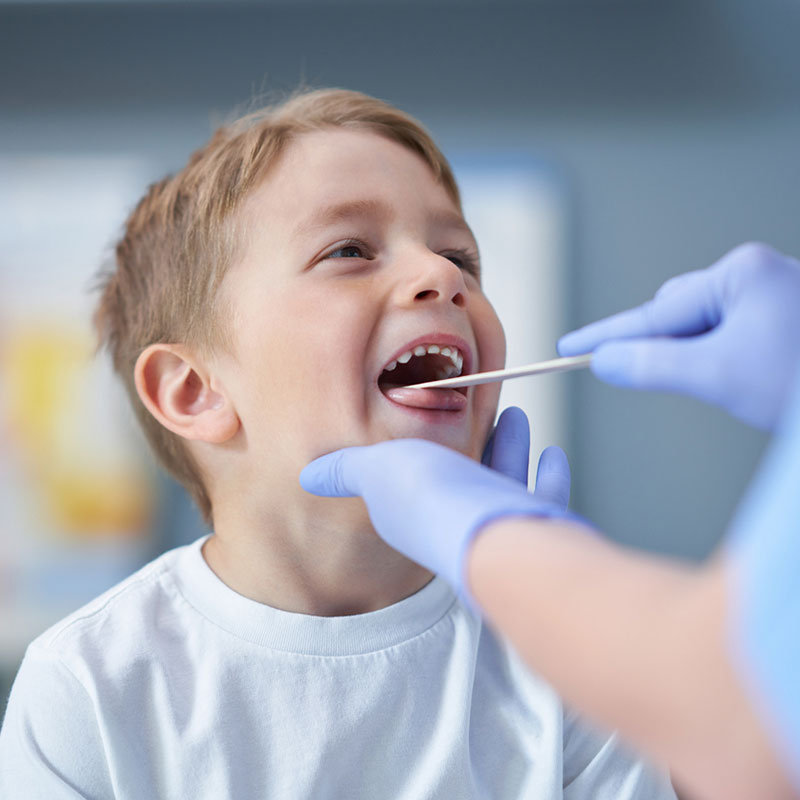 Pediatric oral conscious sedation is more effective than nitrous oxide alone and can be very helpful for children with dental anxiety as well as for those with significant dental treatment needs. Similar to nitrous oxide, children receiving oral conscious sedation are able to respond purposefully to verbal commands as well as to light tactile stimulation.
Every child will receive a complete evaluation by their pediatric dentist to confirm that the patient is a safe candidate for sedation as well as to review instructions to ensure a safe and pleasant experience prior to the sedation appointment. Children under 13 years old will receive a cocktail of oral medications that they will drink. The dose of these medications is specifically tailored to each child and is based on their weight. All patients are monitored by a pediatric dental team using patient monitors that measure oxygenation of the blood, EtCO2, respiration, blood pressure, and basic cardiac function.
Sedation medications are delivered and monitored by our specialist pediatric dentists and teams who are licensed and certified to provide this level of sedation by the North Carolina Dental Board.